:Contact:
Email
Notes
Guestbook
stripey paisley goodness
Sunday, May. 01, 2005 at 11:18 p.m.
I've had this bed set for ages, but finally got off my lazy ass and put it on the bed, as well as one curtain. I have got to get more curtain rods tomorrow at walmart.
Anyway...here it is! complete with Java and a knitting project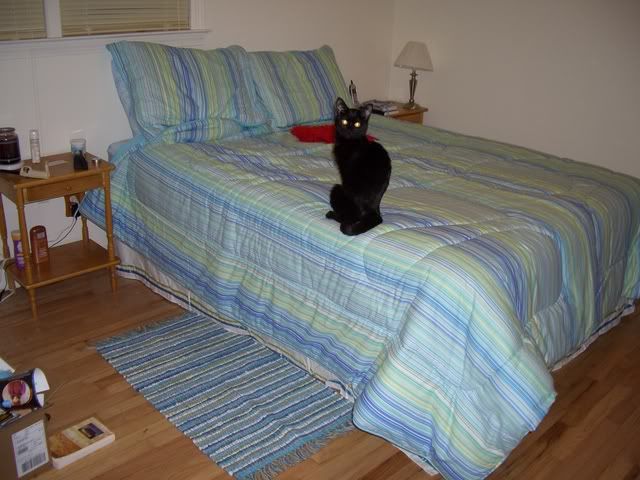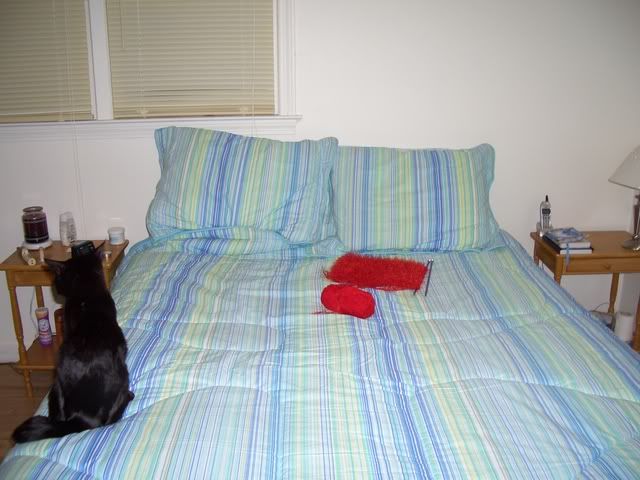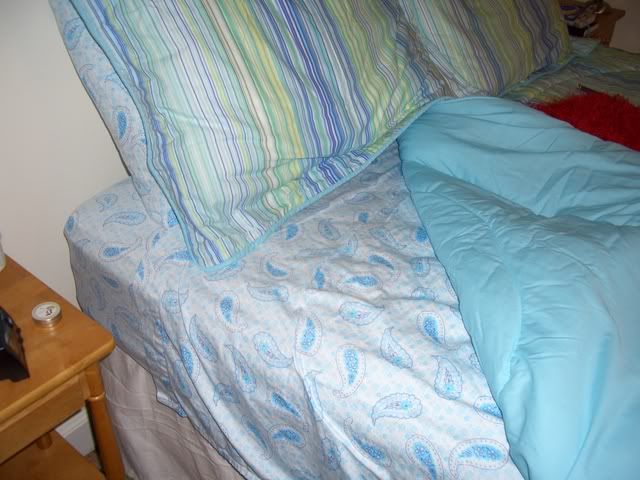 I am planning on painting the walls a pale aqua this summer, so that should look pretty rad.
:PLAYLIST:
Green Day
Tori Amos
Good Charlotte
Papa Roach
Modest Mouse

:I READ:
hilaration
hilarebel
erindipity
jenevere
maikamahi
shutupstupid
ringoffire
arrora
knitnerd